There are various issue type by default provided by Jira. Some of them are
Task
Sub-task(sub-task)
Story
Bug
Incident
Epic
But as per project requirement we may be asked to add/remove issue type. This is the task of Jira administrator. But if you as a developer or scrum master have access and you are required to customize the same then below are the steps to do the same
First of all , i am going to tell you how to customize issue type based on particular Board for a project
We need to go to project settings in Jira
2. Click on Issue Type in left pane.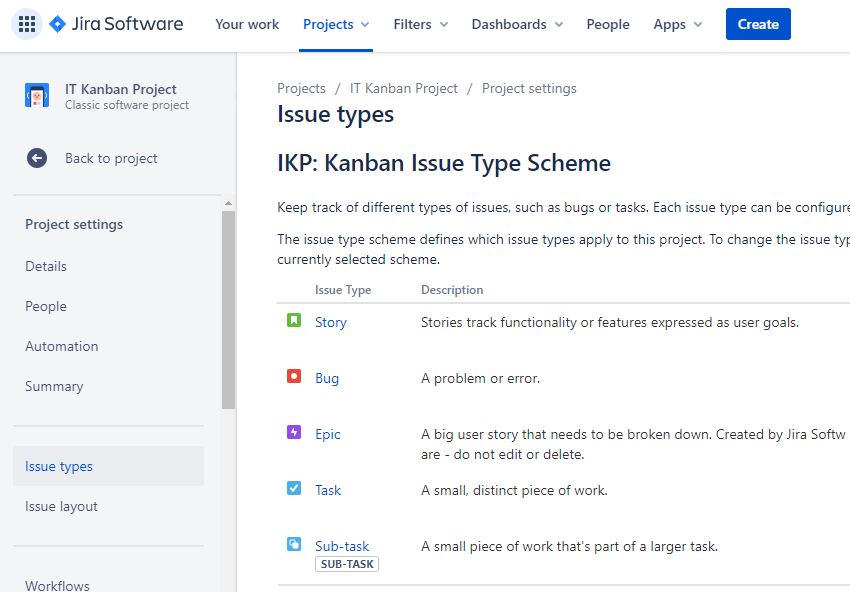 3. Click on Actions and edit issue types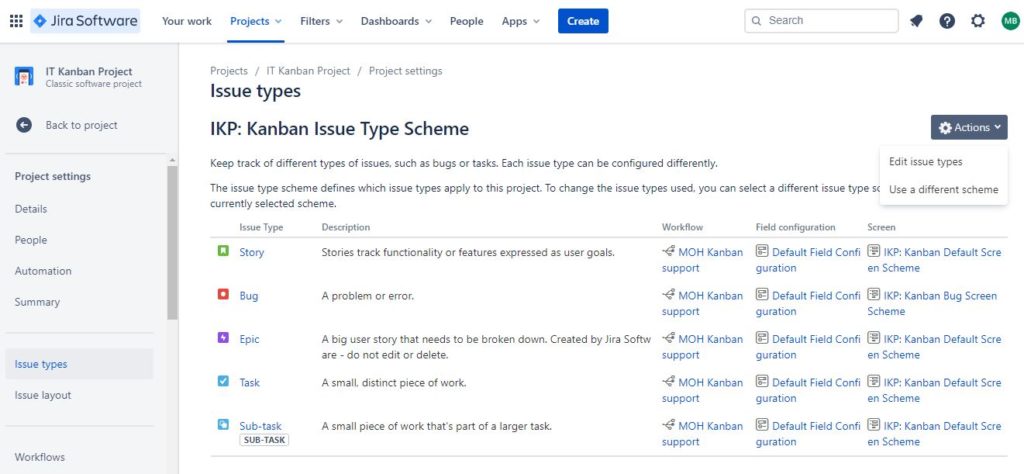 4. The screen you see shows default issue types.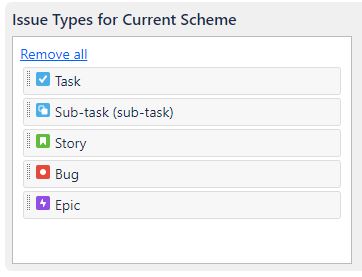 5. To remove the existing issue type, we can drag the particular issue type and move out of this box.
6. We can add an issue type also by clicking on Add issue type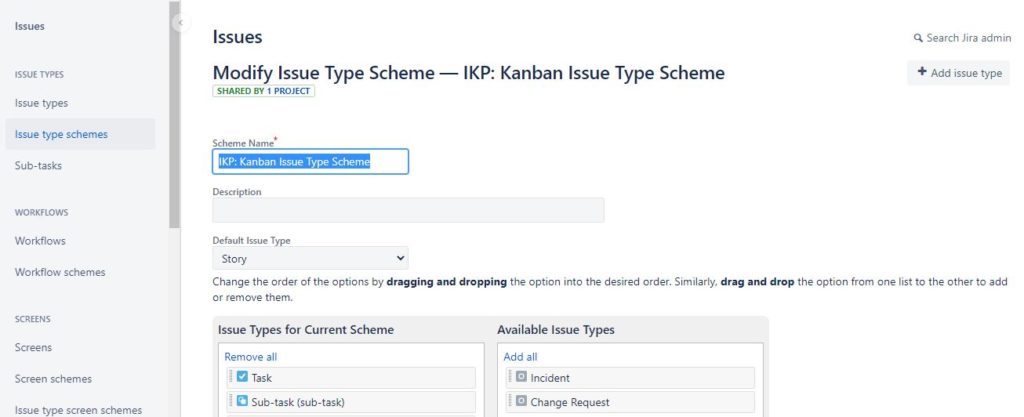 Here is the updated issue type.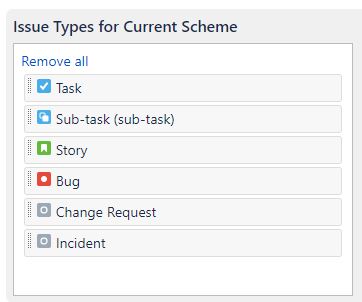 Please note* the scheme will be default scheme which is used in current project. We do not need to change it.